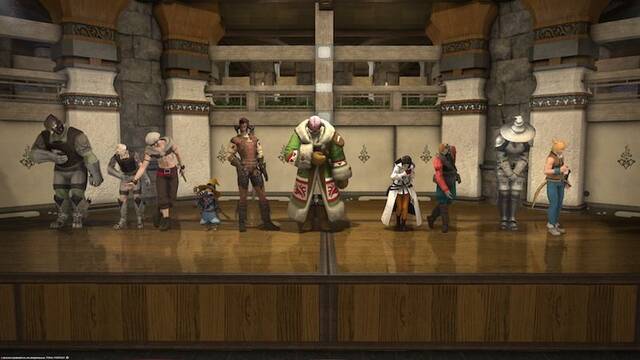 Un grupo de fans de Final Fantasy XIV: A Realm Reborn han querido rendir su propio homenaje a Final Fantasy IX organizando una representación teatral con los personajes del título.
El grupo que ha organizado el teatro se llama A Stage Reborn mientras que la obra a representar es I Want To Be Your Canary, que ya aparecía en el propio juego.
La representación de A Stage Reborn, por su parte, tendrá lugar el próximo 30 y 31 de diciembre en el servidor Diabolos.
A Stage Reborn está organizado por Steve Pedernazi y es un grupo dedicado a realizar actividades, concursos y eventos entre la comunidad de jugadores. El pasado Halloween, el grupo organizó para los jugadores del servidor una ruta por una mansión encantada.
Para poder llevar a cabo la representación de I Want To Be Your Canary, Pedernazi ha estudiado meticulosamente las escenas de Final Fantasy IX antes de montar el conjunto. Dibujó bocetos e hizo listas con la arquitectura imprescindible que tendría que haber en el escenario, como el balcón y las entradas y salidas.
Fuente: Vandal