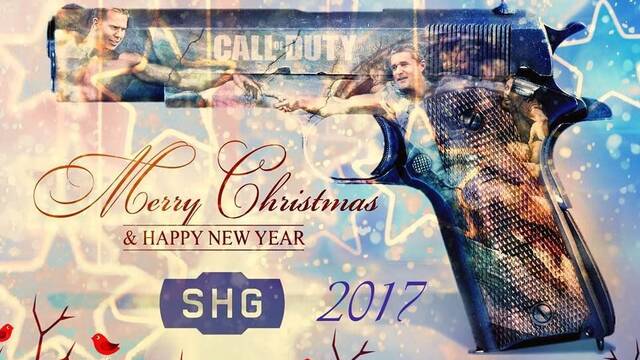 Como otras muchas desarrolladoras, Sledgehammer Games ha felicitado las fechas navideñas y el año a sus seguidores. Michael Condrey ha publicado un mensaje en Twitter con una imagen, que va confirmando los rumores sobre Call of Duty: Stronghold & Lethal Combat.
Podemos ver una pistola semiautomática M1911, un modelo clásico utilizado por el Ejército estadounidense desde 1911 y hasta 1985, muy utilizado en la Primera y Segunda Guerra Mundial, la Guerra de Corea y en la Guerra de Vietnam. La elección no parece casual ya que se aleja del ambiente futurista de los últimos Call of Duty, y en concreto del que desarrolló este estudio, Call of Duty: Advanced Warfare.
El regreso de Call of Duty: Fog of War
No es la primera ocasión que Sledgehammer se interesa por un Call of Duty de temática histórica. Hace unos años planearon Call of Duty: Fog of War, un juego de acción en tercera persona que transcurría principalmente en Laos. Por problemas en el desarrollo de Modern Warfare 3 -Infinity Ward perdió a los empleados que formaron Respawn Entertainment-, Sledgehammer detuvo su proyecto para colaborar en ese juego y terminarlo en el plazo previsto.
Después el equipo estudió la posibilidad de la Guerra de Vietnam con un juego más personal. En nuestra columna Lo que pudo ser os comentamos que "el equipo pasó muchísimo tiempo documentándose sobre esta guerra, con el objetivo de hacer una aventura que trascendiese los meros tiroteos y las historias ya vistas en otros títulos, y que de verdad consiguiera conectar con el jugador con momentos inolvidables a lo largo de la aventura".
"No hace falta explicar que nos llevaría hasta las décadas de los años 60 y 70, pero no sólo nos iríamos a Vietnam, sino aparte, a Camboya y Laos, donde esta guerra también dejó su rastro. Con esto, Sledgehammer esperaba poder explorar nuevos frentes y sorprender a los jugadores más experimentados en esta batalla".