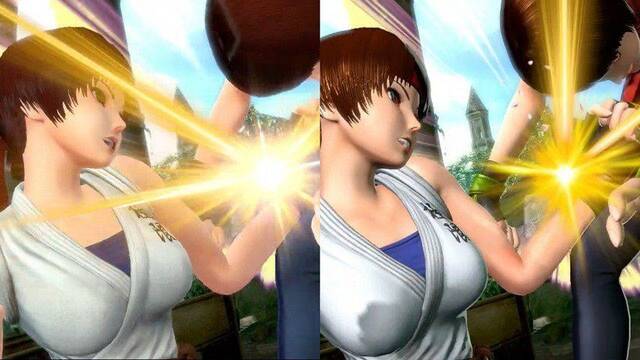 La nueva demostración de The King of Fighters XIV ya está disponible en Japón y, además de ofrecer más personajes que la primera demo, ya está actualizada a la versión 1.10.
El parche, que se lanzará el 11 de enero para la versión final, incluye mejoras gráficas en iluminación, efectos y más personalización, entre otros ajustes. Esto ha permitido al usuario Sennen War realizar una comparación directa entre la demo y el juego actual.




El regreso del rey
The King of Fighters XIV se puso a la venta en agosto para PlayStation 4. Ofrece un sistema de batalla de 3 contra 3, que permite que los usuarios puedan escoger entre los más de 50 combatientes distintos en el juego para crear su propio grupo.
Si queréis saber más sobre la última entrega de esta veterana saga de juegos de lucha os animamos a que le echéis un vistazo al análisis que le dedicamos en verano, donde se llevó una puntuación de notable alto.