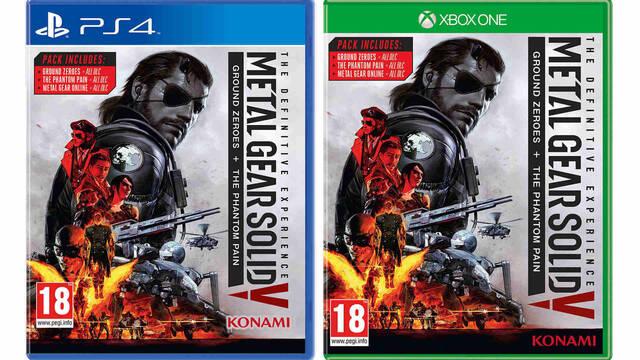 Konami ha distribuido el tráiler de lanzamiento para Metal Gear Solid V: The Definitive Experience, el recopilatorio de Metal Gear Solid V: Ground Zeroes y Metal Gear Solid V: The Phantom Pain, confirmando que estará disponible el 13 de octubre a un precio de 39,99 euros. Solo estará disponible en PlayStation 4, Xbox One y PC a través de Steam.
El recopilatorio
Además de incluir ambos juegos, The Definitive Experience también traerá consigo todos sus contenidos descargables, entre los que se incluyen dos misiones adicionales para Ground Zeroes (Déjà Vu y Jamais Vu) y multitud de objetos, como armas y trajes, tanto para The Phantom Pain como para Metal Gear Online.
Metal Gear Solid V: The Phantom Pain está disponible en PC, PlayStation 4, PlayStation 3, Xbox One y Xbox 360 desde el 1 de septiembre de 2015, y se trata de la última entrega que ha sido dirigida por su creador, Hideo Kojima, ya que poco después de su lanzamiento se anunció su marcha de Konami para fundar su propio estudio y adentrarse en un nuevo proyecto: el misterioso Death Stranding.
Por su parte, la saga seguirá sin la dirección de su padre con Metal Gear Survive, un spin-off centrado en el juego cooperativo donde tendremos que sobrevivir en un universo lleno de zombis.
Fuente
Fuente:
Vandal