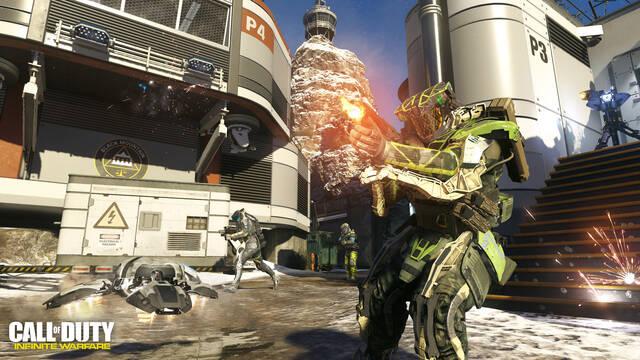 Activision ha mostrado un nuevo vídeo de Call of Duty: Infinite Warfare, en esta ocasión dedicado a los módulos de combate y su personalización en el multijugador.
Estos trajes de combate permiten modificarse con tecnología que altera nuestro estilo de juego y habilidades. Gracias a esto, nos podremos adaptar a todo tipo de situaciones, combate a corta distancia, apoyo táctico, sigilo y más.
La beta multijugador que se celebrará el 14 de octubre en PlayStation 4, la cual incluirá tres mapas (Frontier, Frost y Throwback) y cinco modos de juego.
Os recordamos que esta fase de pruebas solo estará disponible hasta el 17 de octubre, aunque del 21 al 24 de octubre volverá a abrir sus puertas tanto en PlayStation 4 y Xbox One. Solo podrán acceder a ella quienes hayan reservado el juego.
Los Call of Duty de este año
Call of Duty: Infinite Warfare presentará guerras a gran escala y su habitual narrativa militar, ofreciéndonos una nueva historia donde los jugadores deberán luchar contra el Settlement Defense Front para defender nuestro modo de vida a través del Sistema Solar.
El juego incluirá Call of Duty: Modern Warfare Remastered, una remasterización de esta aclamada entrega que contará con texturas, iluminación, efectos de partículas, animaciones y sonido rehechos.
Nos permitirá regresar a los mapas multijugador de la entrega original, incluyendo Crash, Backlot y Overgrown, y nos ofrecerá en total 16 niveles multijugador (10 desde el principio y 6 más que llegarán a partir del 31 de diciembre sin coste adicional).
Fuente: Vandal