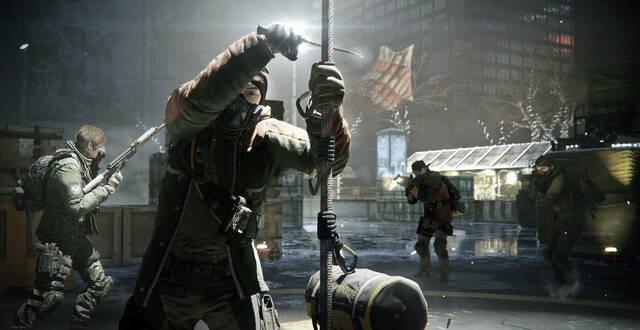 Ubisoft, a través de su web oficial, ha detallado los cambios y nuevos contenidos que llegarán a Tom Clancy's The Division con su nueva actualización gratuita 1.2, que se llamará 'Conflictos'.
Más allá de incluir una nueva Incursión, Conflictos ofrecerá nuevos desafíos para el fin de juego y todos aquellos usuarios que estén en nivel treinta.
De esta forma, Ubisoft ha tomado nota de las críticas y han disminuido la necesidad de la fabricación de artículo como principal fuente de equipo, y ha añadido mayor consistencia entre las misiones y actividades para obtener mejores recompensas. Para ello, se ha revisado la Zona Oscura y la progresión de botines, será más clara y en consonancia con el jugador.
Ubisoft ha revisado los botines y recompensas en todo The Division buscando que sean más atractivos y 'justos'
Conflicto también incluirá los llamados high-value targets (objetivos de gran valor). Encontraremos a un experto oficial en estos temas en nuestra base de operaciones, que nos ofrecerá una lista de misiones, que junto a su correspondiente descripción, estarán clasificadas en nivel y por necesidad y recomendación concreta en función de una valoración de puntuación total en base al equipo. Estas misiones para Tom Clancy's The Division serán muy específicas -únicamente tendremos una oportunidad para conseguirlas- y ofrecerán un tiempo limitado.
La actualización incluirá también una nueva Incursión, Clear Sky. La misión nos llevará a combatir contra los Rikers, mientras intentamos recuperar un dispositivo de misiles tierra-aire de gran importancia. El cometido es de gran importancia, pues si tomamos y arrebatamos de las manos de los Rikers esa arma, se podrán restaurar los vuelos por encima de la isla de Manhattan.
Tom Clancy's The Division se ambienta en un futuro cercano en el que un virus ha hecho estragos en la isla de Manhattan, aniquilando a millones de personas. Se trata de un juego de acción en tercera persona y rol con un fuerte componente online, tanto cooperativo como competitivo.
Fuente: Vandal